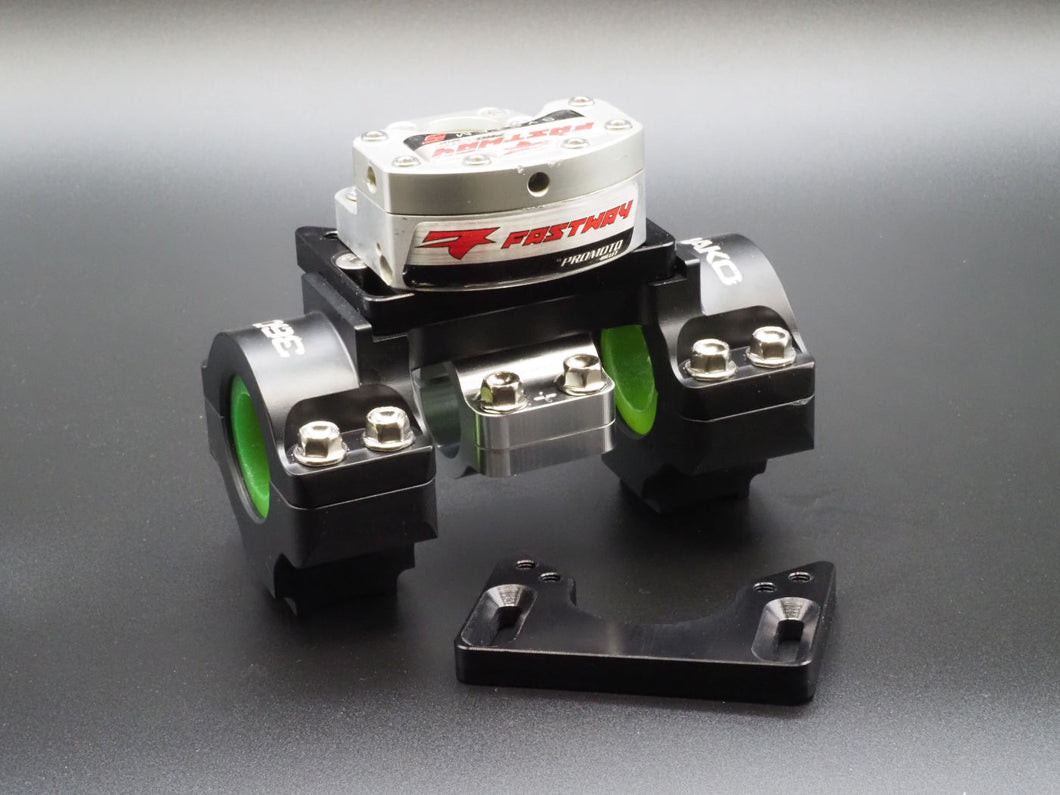 MAKO360SR (XCM13KHTM2SR)
Regular price $481.99 Sale
Fits all TM bikes with rubber mounted perches.
*Riser kits are not recommended with the use of an overbar stabilizer. A step (drop) arm works best with the Scots Stabilizer.
Stabilizer Ready Mount  accepts a SCOTTS, FASTWAY or GPR V1 (over bar) 
Dashboard Mount accepts a GPS Unit,  Trail Tech Voyager Pro, Garmin XUMO XT, Single or Dual Garmin E-TREX with Gizmo cases, ICO Checkmate, GoPro Camera or any instrument not listed that uses AMPS bolt patterns. 
Only fits 1 1/8" Handlebars.

What polymer color is right for you?
GPS UNIT/CASES, TRAIL TECH, GARMIN, ICO, GOPRO, and FASTWAY NOT INCLUDED
All MAKO360 SR top clamps are BLACKSTONE